Services
We carry out a complete range of roofing services, including the following:
Roof tiling
&

Slating

Here at DM Cullen Roofing, we undertake all kinds of work on pitched roofs, which mainly covers roof tiling and slating. Whether you simply want to have a few loose tiles repaired and replaced, or you need a complete roof replacement, our experience of delivering pitched roof services to many happy customers will stand you in good stead.

We have extensive expertise working with both slate and tiles, and if you're thinking of changing the material on your roof, we can advise you on the benefits and drawbacks of each option. Our newly tiled roofs all come with a 20-year guarantee.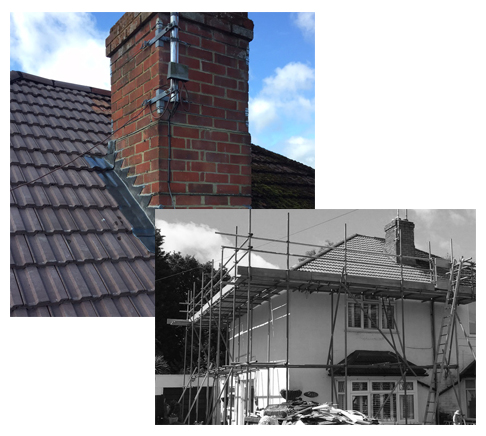 Flat roofs
Many homes and outbuildings have flat roofs in at least one area, and it's important to keep these well maintained as traditionally flat roofs can be prone to leakage and failure. We offer two main options for flat roofing: traditional felt roofing and the newer GRP fibreglass option. Felt flat roofing is generally quicker and cheaper to lay but it will need to be replaced and repaired more often.
Meanwhile a GRP roof needs to be laid by an expert and may cost you more, but it will have a much longer effective lifespan, so could prove a more economic option over time. Whether your flat roof needs to be repaired or replaced, we at DM Cullen can carry out the necessary work quickly and to a high standard. We can also advise you on which of felt or GRP is likely to be the right choice for you. Our GRP roofs come with a 20-year guarantee, and our felt roofs have a 10-year guarantee.
Lead work
A lead roof can look stunning, particularly on a historic or heritage building, and is a very long-lasting roofing material. However, after adverse weather, lead can deteriorate. Here at DM Cullen Roofing, we're skilled and experienced at repairing lead work, restoring and replacing lead work features such as lead gutters and valleys, replacing stolen lead slates and lead work, adding ornamental lead work, and restoring whole lead roofs. It's important that you always choose an expert roofer for any lead work you may require, and so calling us at DM Cullen is always a good option.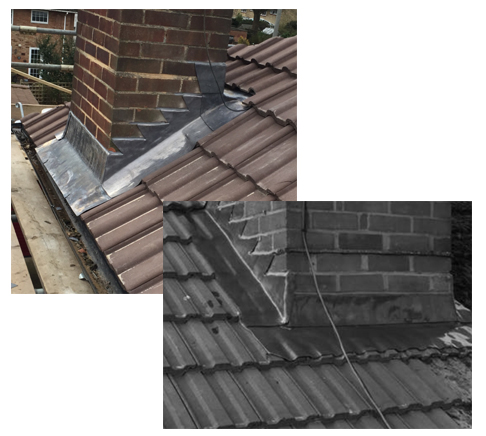 Concrete gutter replacements
Concrete gutters were a popular option for new homes built from the 1950s to the 70s, largely because they were so cheap. However, many homeowners in the 21st century now find themselves needing to replace their concrete gutters because they are beginning to leak or look unsightly. If you're having this problem, one of the best solutions is to use DM Cullen Roofing to carry out concrete gutter replacements.
We can safely remove your old concrete guttering and replace it with a UPVC system, which will be much longer lasting and more aesthetically pleasing. This is a skilled job which involves removing some of the roof tiles and extending the rafters of your home, so it's important you call an expert, like us here at DM Cullen Roofing. All our concrete gutter replacements come with a 20-year guarantee, to give you complete peace of mind.
Fascias, soffits and guttering
At DM Cullen Roofing we are one of West Sussex's leading providers of fascias, soffits and guttering for all kinds of homes. From complete replacement of your existing fascias, soffits and guttering to minor repairs and upgrades, we can carry out all work to the highest professional standards. We use the highest quality UPVC materials, which are designed to stand the test of time, and remove rainwater effectively from your home for many years to come.
This is also a much lower maintenance option than traditional wood fascias, soffits and cladding, as wood can rot or deteriorate over time. All our fascias, soffits and guttering comes with a 20-year guarantee.
Velux roof windows and sun tunnels
If you're converting a loft space or wish to gain more light into a room with a pitched ceiling, velux roof windows are a fantastic way to improve your home without needing the planning permission that comes with dormer windows. In rooms where it's not possible to install a velux roof window, you could instead choose to add a sun tunnel, which floods a room with natural light.
At DM Cullen Roofing, we're experts at installing new velux roof windows and sun tunnels, allowing you to make more of your home. We'll even give you expert advice on the best solutions for your home. To find out more, give us a call today.